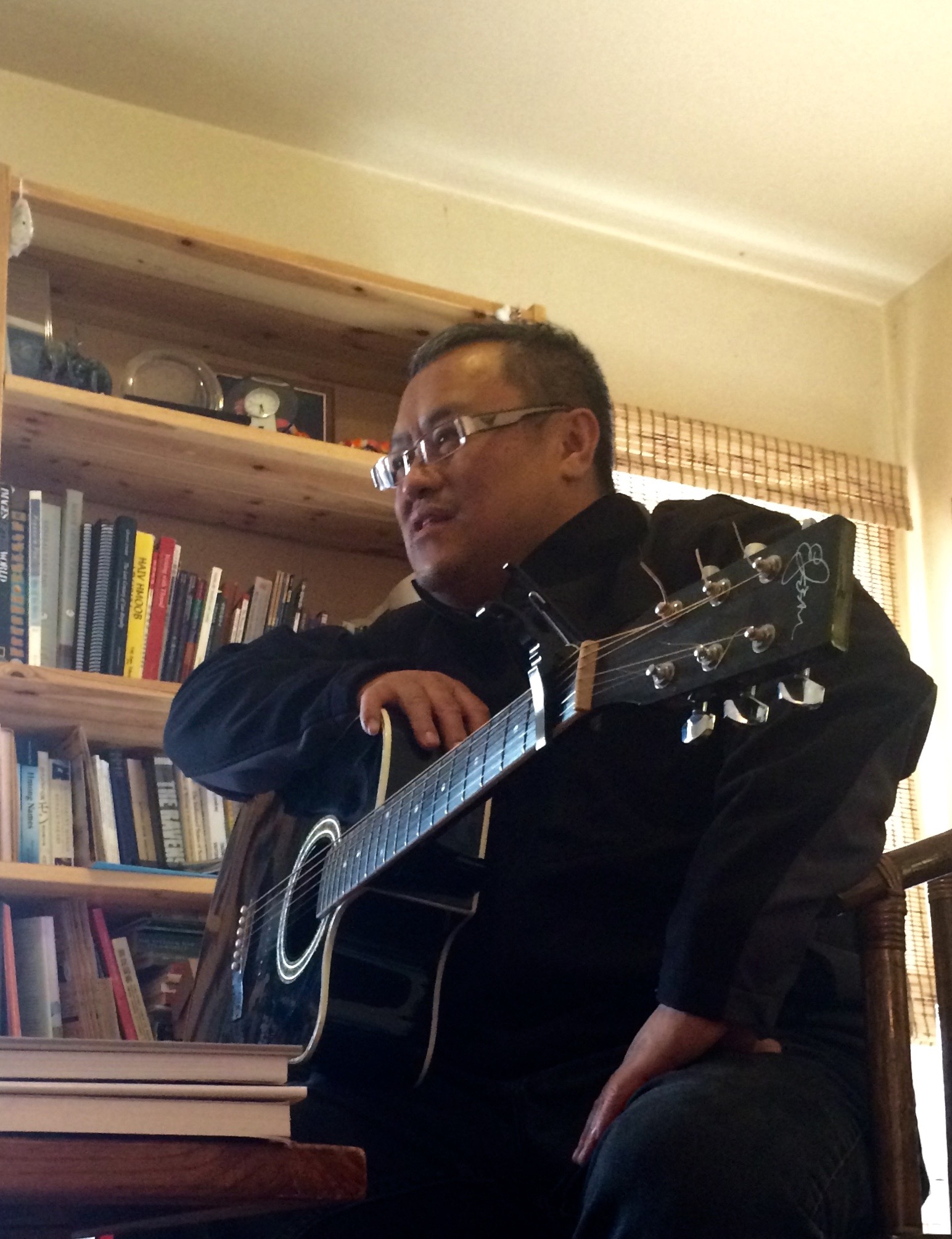 Lee Pao Xiong was eight years old when he and his family left Laos and went to live to a refugee camp in Thailand.
Now, four decades later, Xiong still remembers the day he boarded the plane that took his family out of the only home he knew.
"The day we evacuated Laos was cold, not only physically, but also mentally," he says. "I remember … the pain of people suffering because many people couldn't get on the plane."
Xiong's father was an offic
er with the Hmong military forces that supported the United States battle with the North Vietnamese Army and the communist party in Laos. The communist officers adopted a hostile campaign to capture and kill all who had aligned with the US forces. It was his father's military connection that forced Xiong's family to evacuate in 1975 first to the Ban Nam Yao and then to the Ban Vinai refugee camps.
"As a kid we had fun there, but our parents didn't want us to go out for fear of being dragged away from wild dogs," he remembers.
Even today the smell of broiled chicken reminds him the food he ate in the camp. "They prepared vegetables, tuna, and broiled chicken, and it was often rotten. I can smell it," Xiong says.
Xiong and his family arrived in the United States in October 1976, sponsored by a Mennonite church in Indiana. They later relocated to Minnesota to join relatives and a growing Hmong community. "We are a collective society and leaders are important," he says.
Now, Lee Pao Xiong is the director of the Center for Hmong Studies at Concordia University-St.Paul where he collects artifacts and photos documenting Hmong life before and after the war.
In 2015, the Hmong community commemorates 40 years since the first refugee Hmong family arrived in Minnesota. The events to honor this date include the exhibition "We are Hmong" at the Minnesota Historical Society. Xiong actively participated in putting together a display of the Hmong story. He says it's his generation's responsibility to keep the Hmong legacy alive for the future generations — a generation he feels does not know the stories of their people.
"The big difference between my generation and the youngest generation is that my generation we got on the plane; we were evacuated; we were in the battle field. Many of the young generations know nothing."
---
Legado Hmong
Lee Pao Xiong tenía ocho años cuando él y su familia abandonaron Laos para vivir en campos de refugiados en Tailandia.
Ahora, cuatro décadas después, Xiong aún recuerda el día en que abordó el avión que lo llevó a él y a los suyos lejos de su hogar.
"El día en que evacuamos Laos hacía frío, no sólo físicamente, pero también mentalmente", dice. "Recuerdo el dolor de la gente sufriendo porque muchos de ellos no pudieron subirse al avión", agrega.
El padre de Xiong se desempeñaba como oficial dentro de la fuerzas militares Hmong que apoyaban a los Estados Unidos en la batalla contra la milicia de Vietnam del Norte y el partido comunista en Laos. Los oficiales comunistas adoptaron una hostil campaña para capturar y matar a quienes se habían alineado con las fuerzas estadounidenses. Fue el vínculo militar de su padre lo que obligó a la familia de Xiong a evacuar en 1975 hacia los campos de refugiados Ban Nam Yao y luego Ban Vinai.
"Como niños nos divertíamos, pero nuestros padres no querían que saliéramos del lugar por temor a los perros salvajes", cuenta.
Incluso hoy el olor a pollo cocido le recuerda la comida que recibía en los campos de refugiados. "Ahí preparaban vegetales, atún, pollo cocido que generalmente estaba podrido. Aún lo puedo oler", dice.
Xiong y su familia llegó a los Estados Unidos en octubre de 1976, patrocinados por una iglesia Menonita en Indiana. Al tiempo se mudaron a Minnesota donde se sumaron a algunos parientes que ya vivían en la zona y a su creciente comunidad Hmong. "Somos una sociedad colaborativa y los líderes son muy importantes", explica.
Ahora, Lee Pao Xiong es director del Centro de Estudios Hmong de Concordia University-St.Paul donde se atesoran objetos de arte, fotografías y documentos de miembros de la cultura Hmong antes y después de la Guerra.
En 2015, la comunidad Hmong conmemora 40 años desde que la primera familia de refugiados Hmong llegó a Minnesota. Los eventos para celebrar esta fecha incluyen la exhibición "Somos Hmong" ("We are Hmong") en la Sociedad Histórica de Minnesota y en cuya organización Xiong ha participado activamente. Él mismo asegura que es responsabilidad de esta generación mantener el legado Hmong vivo y disponible para los descendientes de su pueblo, una generación que él siente no conoce las historias de su gente.
"La gran diferencia entre mi generación y las nuevas generaciones es que los miembros de mi generación estuvimos en el avión, fuimos evacuados, estuvimos en el campo de batalla. Muchos jóvenes de las generaciones posteriores saben poco".