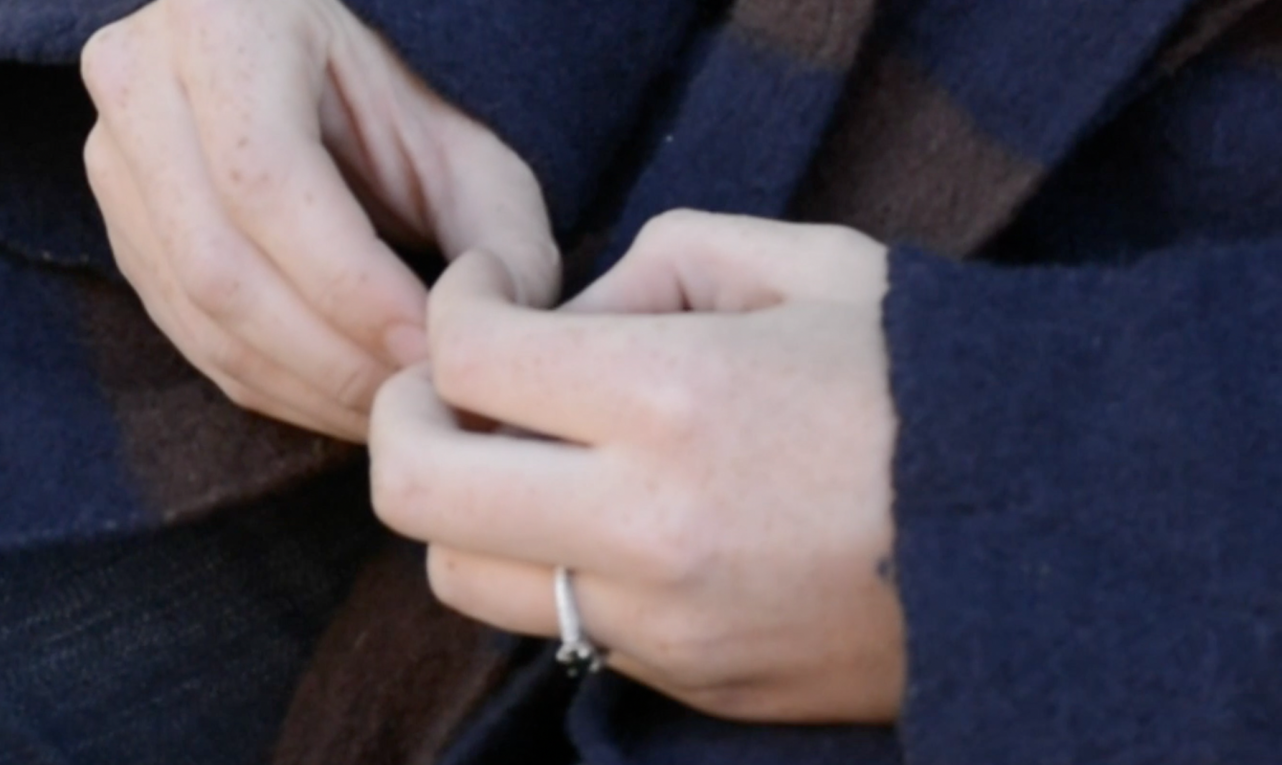 MINNEAPOLIS—Domestic violence is a pervasive and taboo subject present in every community. Domestic violence is a silent giant that paralyzes our nation and keeps communities repressed. There are no qualifications…there are no age, race, income or gender requirements. The U.S. Department of Justice states that domestic violence can be physical, sexual, emotional, economic, or psychological actions or threats of actions that influence another person.
Bree, of the Twin Cities, is a young woman who experienced domestic violence and sexual assault at an early age. Overcoming domestic violence was the hardest thing that Bree has had to overcome at this point in her life. She's been married for two years and has been able to open up with her husband and family. But to this day, Bree still deals with the ramifications of rape.
"My husband and I were just talking about this because it is hard to know whether or not if I actually want to have sex since I was never given the option during my budding years of experimentation," Bree said. "So a lot of times I say no because I am not sure whether I am saying yes because he brought sex up, or do I actually want to have sex. So it is a constant struggle."
Aside from therapy, Bree heals by volunteering at a women's resource center in the St. Paul area and by sharing her story with anyone dealing with domestic or dating violence. Some domestic violence incidents are at a continuum, while others are an anomaly; regardless of that, they are indicative of a culture learned behaviors.
The Domestic Abuse Project (DAP), based out of Minneapolis, is the only organization in the twin cities combating domestic violence through both an educational and therapeutic framework.
DAP approaches domestic violence from a holistic approach where the entire family receives support. Their men, women and children's programs vary in length, and have remarkable outcomes. The men's program for "abusers" actually has a 90 percent non-offenders rate, ending inter-generational trends of domestic violence.
Like most cities, Minneapolis on a surface level is beleaguered by social issues like poverty, educational deficiencies and income inequalities. These topics are discussed openly because of their visibility. Domestic violence, on the other hand, happens behind closed doors and oftentimes among loved loved ones and family members. There is a strong sense of pride and secrecy associated with domestic violence victims; as a result few cases are reported. The onus is upon everyone to end domestic violence through vigilance, reporting it to police and by fostering a culture where violence is never acceptable or a normalcy.
As a nation we tend to pay close attention to sensitive topics once a national tragedy or high-profile case is thrust into the national spotlight. Cases involving Janay and Ray Rice forced the NFL, one of the more powerful sports leagues, to take a stand and not tolerate violence committed by its employees and fans. Even though this NFL case allowed for greater public discourse around domestic violence, many victims are silenced and linger in perpetual isolation.
Bree's story is unfortunately not unusual. Domestic violence is a learned behavior, and those who commit these acts were often victims of domestic violence during their formative years. Those receiving treatment should not be ashamed. It is imperative that survivors of domestic violence get support from family and friends because it is common to have ambivalent feelings toward abusers, because they are often somebody known by the victim.
Bree laments this saying, "I failed to realize that it is a very complicated, but it does not take away from your experience. You can have those complications and still say I was abused and I just want everyone to know that."