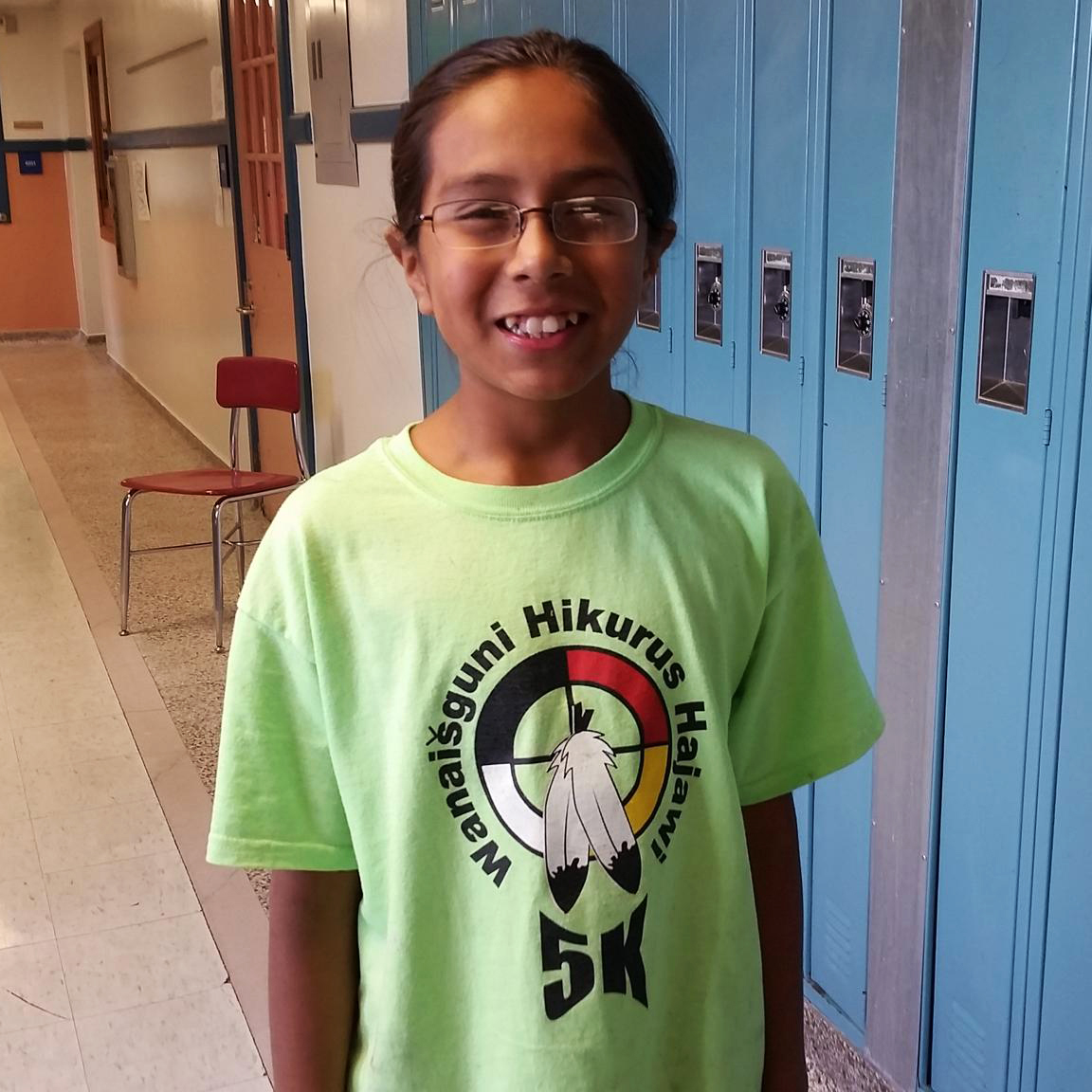 Sixth Grader Finding Rhythm Of His American Indian Heritage
There are two things in this world that make Santino Decory, 11, the happiest: dancing and drumming.
Santino holds a deerskin drumstick, ready to strike it against the drum with the rest of his classmates. They wait for their teacher to start the song.
"When I dance, it feels good because there's a rhythm to the beat," Santino says. "I feel connected to my culture and I just feel happy when I dance."
Santino is a sixth grader at the American Indian Magnet School (AIMS) in St. Paul, Minn., which serves students in grades Pre-K to 8, specializes in teaching students about indigenous culture through music, dancing, local history, language, art and literature.
About one-fifth of the school's students are American Indian, including Santino, who's half Mexican and half American Indian. He's a member of the Lakhota and Ojibwe tribes. He's also in the running to be an AIMS ambassador, a leader who represents the native students in his or her grade.
"I like to represent my school," Santino says.
His mom was one of the first AIMS ambassadors in her school days, and Santino knows she'll be proud of him if he's chosen. Santino was 3 years old when his mom began teaching him about his native culture. They'd attend powwows and he'd watch his mom.
"I saw her sing and smudge and stuff like that."
Smudging is a traditional American Indian practice where smoke from burned herbs are used for cleansing or prayer rituals.
Santino is proud to be native because he says it's "sort of who I am".
Part of AIMS' mission is to help close the achievement gap between American Indian students and the student population in general.
In Minnesota, roughly 60 percent of students score as proficient on state reading and math tests. But in reading, only around 39 percent of American Indian students score that well. In math, that number is 37 percent, state numbers show.
This gap is also evident at AIMS, which the state has classified as a priority school, meaning its test scores rank in the lowest five percent of all Minnesota schools. However, Santino feels optimistic about the school and believes AIMS will help him achieve his dreams.
As part of its efforts to help students succeed, the school provides AVID classes. AVID, which stands for Advancement Via Individual Determination, is a national program that attempts to close the achievement gap nationwide.
AVID also provides students with college preparatory classes and at American Indian Magnet, it's native-specific. Bresette teaches students about local native history and contributions.
"We're trying to use this class to help educate and erase stereotypes," says Jason Bresette, the school's American Indian Studies Coordinator and AVID teacher.
Santino started going to AIMS in 2014 and remembers an experience:
"What kind of race are you?" one of the kids asked him.
"Indian," he says he replied.
"They don't exist anymore," the kid said.
"Which is a little bit odd," Santino says, recalling the incident, "because if I didn't exist, I wouldn't be here."
Santino says he's proud to be native because it's part of who he is.
At 4 p.m., the bell is about to ring when the intercom buzzes on. A voice pipes in with an announcement. The students in the hallway shush each other to hear which of their peers will be their next AIM ambassadors.
"Middle school boy ambassador," the voice says, "Santino Decory."
The kids in the hallway cheered as the school bell rang. Time to go home.
Santino beams and high-fives his classmates walking by. He's happy to hear his younger brother also received an ambassador position.
"My biggest dream is to have a good life when I'm older," Santino says. "I want to get a really good college degree, go to high school, don't fail, graduate…and once I get to college, I'll be a really good college student and maybe they'll interview me. I want to tell them that the school that got my hopes up was the American Indian Magnet School."