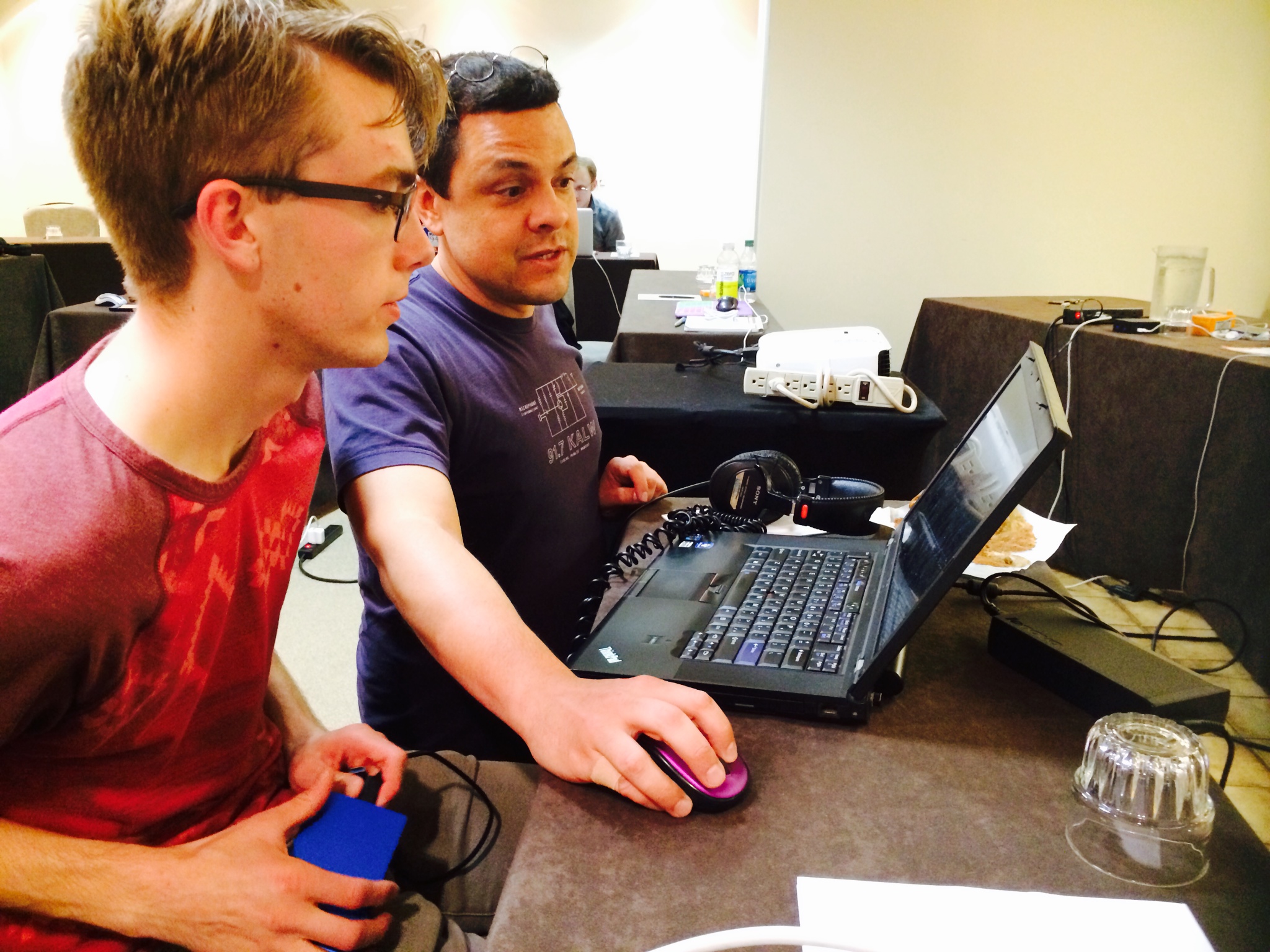 Day Two: Audition Edition
This project is all about venturing outside your comfort zone. For me that means using Adobe Audition to edit sound. Up until this point, I had thought Audition was only for recording artists…well, I guess that's still true, but now I believe radio producers can consider themselves recording artists. In other words, you don't have to be an audiophile to understand and appreciate Audition—you can also be a journalism student. Thanks to a short tutorial given by Tom Krymkowski, I was able to pick up the editing skills I had honed in Premiere (the Adobe program I'm most familiar with), and transfer them over to Audition.
.@tomkrymkowski gave me a tutorial on @Adobe Audition today. Next week Tom starts his new job in SF! 👏 #nextgenradio pic.twitter.com/uT7X737whF

— ben thomas payne (@benthomaspayne) October 22, 2015
I'm by no means an expert in Audition. But at least I'm no longer a noob!