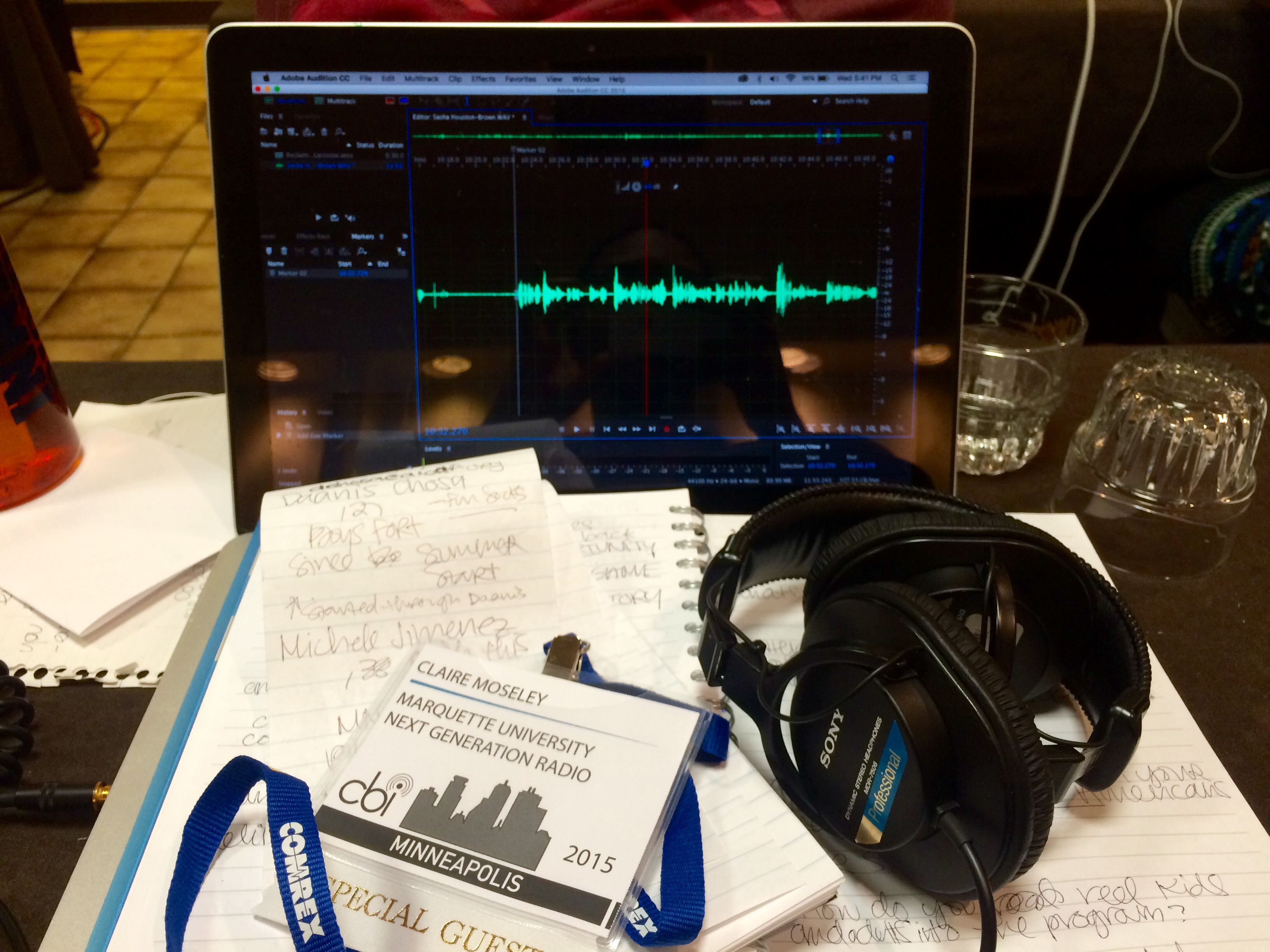 The worst thing I can do to myself is panic. High anxiety and a get-it-done attitude have both helped and hinder me in the past. This was no different today. The hardest part of putting together a great narrative has been ignoring what I don't have and looking at what I do. It has only been three days. Honestly, walking into the makeshift nerve center for all things NextGeneration is overwhelming. In that room sit four admins, five mentors and five other mentees with great stories. I've done too much time thinking about how well their subjects will be, when I should focus on the great stuff Laura and I have done thus far.
So here it is self: just breathe. We are fine. What we have is great. Most importantly, the topic I chose will make for a wonderful piece.
Final thought for the day via Tom Krymkowski: learn a new application. Many of us are so dependent on Adobe Audition for our audio editing needs, but the tides are changing! Why not expand our horizons and jazz up the LinkedIn profile at the same time?